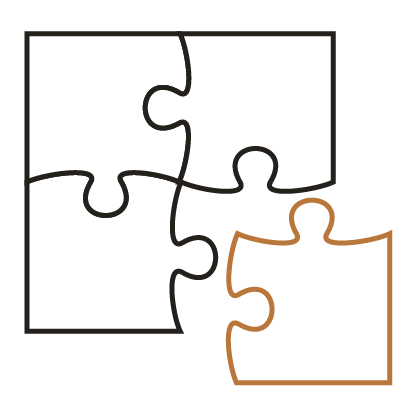 We offer our clients the freedom to choose from our existing tests or create Custom Talent Assessment Solutions that meets their specific job requirements within their preferred testing time frame.
Whether our clients opt to design their own test or would like us to craft one for them, we're happy to accommodate. Our wide range of assessments empowers our clients to design a testing solution that accurately measures their candidates' abilities and potential for success.
THE PROBLEM
One of the toughest aspects of implementing a testing program is finding a test or series of tests that meet a company's specific needs. Each organization has its own set of critical functions and the jobs within them require specific knowledge, skills and abilities. In many cases companies also have time constraints with respect to the amount of time an applicant will have to take the test(s).
Many test publishers have pre-assembled test batteries that can address the majority of an organization's assessment needs, however, there are also many instances where a perfect fit between job requirements, testing content and time limitations is not available. The alternative is an expensive proposal from the test publisher to develop a customized test from scratch.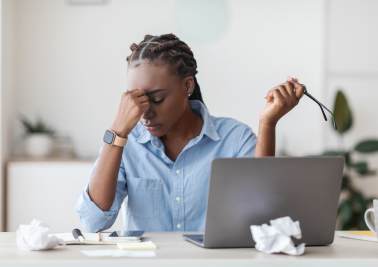 OUR SOLUTION
With the Clarity Elite Profiling System (EPS), organizations have the option of implementing any of the EPS "pre-built tests" that have been designed to assess the cognitive and personality characteristics associated with the most common jobs, or they can "mix and match" from a comprehensive library of short cognitive, personality, skills and/or interest scales to create a truly customized solution (based on job requirements) within their desired testing time frame.

Clarity's Custom Talent Assessment Solutions ensure organizations are only testing for those cognitive abilities, personality characteristics, skills and/or interests that are relevant to the job, therefore increasing validity while at the same time reducing test administration time significantly. Our I/O Psychologists are always available and eager to help you with this.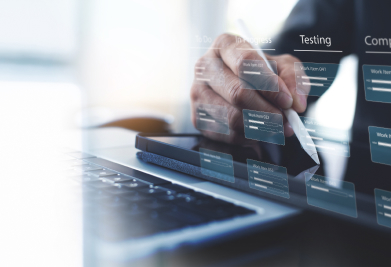 The Clarity Elite Profiling System
Explore the depth of our offerings by downloading our complete assessment catalog. It includes hundreds of individual scales (personality, interest, cognitive ability, skills and situational judgment assessments) that allow you to customize your results even further. Our library of assessments provides you with the tools to develop a comprehensive understanding of an individual's unique traits, characteristics, and abilities.
Choose from a wide range of assessments.
COGNITIVE ASSESSMENTS
Attention to Detail
Data Ordering
Electrical Systems
Following Instructions
Inductive Reasoning
Inspection
Language Skills
Light Industrial Math
Maps
Math Skills Basic
Mathematical Advanced
Mathematical and Logical Reasoning
Measurement
Mechanical Movement
Pattern Finding
Physical Properties
Reading Comprehension
Reasoning
Spatial Perception
Spatial 3D Reasoning
Spatial Reasoning
Tables
Tools
Verbal Comprehension
Visual Reasoning
INTEREST ASSESSMENTS
Artistic
Conventional
Enterprising
Investigative
Realistic
Social
PERSONALITY ASSESSMENTS
Achievement Drive
Agreeableness
Assertiveness 
Can-Do
Commitment
Compassion
Competitiveness
Conscientiousness
Control
Cooperativeness
Customer Care
Customer Relations
Dedication
Drug Free Attitudes
Energy
Extraversion
Flexibility
Go-Getter Attitude
Goal Focus
Good Citizen
Helping Disposition
Influence
Initiative
Interpersonal Skills 
Kindness
Leadership 
Non-Negativity
Non-Violent Attitudes
Open Mindedness 
Openness
Optimism
Organization 
Patience
Patient Relations
Planning
Positive Attitude
Problem Solving Orientation 
Relationship Management
Reliability
Responsibility
Rules Compliance
Safety Orientation
Self Confidence 
Self-Awareness
Self-Control 
Self-Management
Service Orientation
Service Ability
Social Awareness
Stress Management
Stress Tolerance
Supervision
Team Care 
Team Player
Technical Interest
Trustworthiness
Willingness to Help
Work Ethic
SITUATIONAL JUDGMENT ASSESSMENTS
Manager: Communication
Manager: Decision Making
Manager: Delegation
Manager: Employee Relations
Sales – Customer
Sales – Drive and Persistence
Sales – Listening Skills
Sales – Sales Strategies
Service – Helpline:
Service – Helpline: Interpersonal Skills
Service – Helpline: Listening Skills
Service – Helpline: Service-Orientation
Service: Conscientiousness
Service: Interpersonal Skills
Service: Listening Skills
Service: Service-Orientation
Supervisor 
Supervisor – Conscientiousness
Supervisor – Motivation
Supervisor – Team Orientation
Team: Confidence
Team: Flexibility
Team: Team
Team: Trust
SKILLS ASSESSMENTS
Computer Technology
Search Engine
Computer Security
Browser
Windows OS
Mac OS
Outlook
Networking
Word
Excel
PowerPoint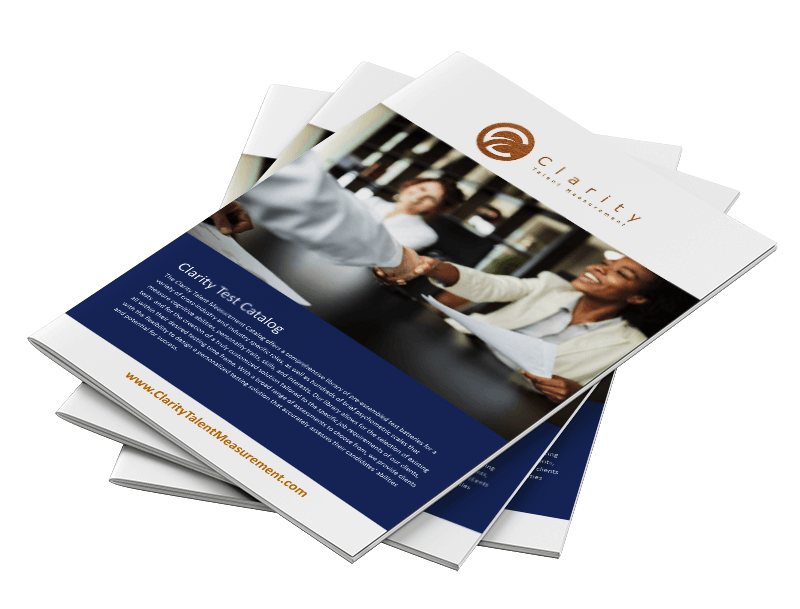 Sign up for a free sample test or request a demo.
Find out why so many organizations trust our assessments to help them make the right hiring decisions.