About Clarity Talent Measurement
With a commitment to customization, innovation, and exceptional customer service, our team provides the insights and support needed to make data-driven hiring decisions that lead to a stronger, more productive workforce.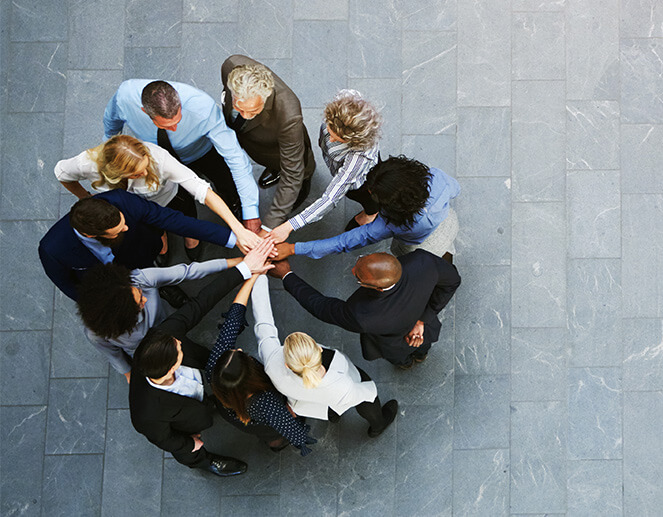 We've combined more than 50-years of cutting-edge Industrial & Organizational Psychology with an all-new testing technology platform that provides the most incisive, secure, and accurate assessment results in the industry. Not only do we provide the most fair, predictive and reliable assessments, but we also ensure a candidate experience that is engaging and sends the right message about joining your team.
Our Passion and Our Story
Our passion for building great teams stems from years of observing the immense importance of finding the right person for the right role. Our team members come from diverse backgrounds, each offering unique perspectives that shape our shared vision. Using technology to enhance business success and create cohesive teams is at the heart of what we do.
Our backgrounds encompass higher education and Industrial & Organizational (I/O) Psychology, thus providing us with a rich understanding of the complexities of human characteristics and the potential for individual growth. We began our journey with decades of experience in developing assessments for police officer and firefighter hiring. This field is particularly critical and complex due to the high-stakes nature of the jobs, legal and ethical considerations, the need for diversity and community relations, multidimensional skills required, evolving challenges and technologies, public scrutiny, and accountability. We continued our journey into private sector hiring, working with organizations in the retail, hospitality, health care, finance, manufacturing, transportation, and tech industries. Our team has helped implement pre-hire assessment programs with many industry giants including Uber, Amazon, Boeing, Facebook, Airbnb and more.
We came to a shared realization that knowing a person's inherent characteristics is paramount when selecting the right individuals for various roles. This understanding holds true whether it's assessing someone's readiness to thrive academically, understanding an individual's readiness to handle the significant responsibilities of public safety positions, knowing if a candidate has the drive, interpersonal skills, and problem-solving ability to thrive in a fast-paced sales position, or ensuring that a candidate has the conscientiousness and safety-orientation to succeed in a manufacturing or transportation role. Lives are at stake, businesses are at stake and careers are at stake – and it is our mission to ensure the utmost competence and suitability in the candidates we select, while also inspiring individuals to find opportunities that align with their potential.
Our foundation includes the expertise of a team of Ph.D.s in I/O psychology, growing a company that became the nation's leading provider of police and fire hiring assessments, and leading the assessment industry in HR tech solutions that focused on NLP, machine learning, AI and secure and fraud-proof online test administration platforms. Our assessments are renowned for their robustness, reliability, and fairness. The demanding nature of the assessment industry required us to provide the highest levels of validity evidence, ensuring our assessments could withstand legal scrutiny. This commitment to legal defensibility instills confidence in both candidates being assessed and organizations relying on our assessments to make critical hiring decisions.
Motivated by our unwavering commitment to progress, we recognized the major problems plaguing the assessment industry. Outdated and ineffective assessment methods hindered accurate evaluations of candidates' skills and potential. These assessments were often exorbitantly expensive, preventing many organizations from accessing these crucial evaluation tools. Moreover, the lack of flexibility and customization options left organizations with assessments that didn't align with their unique requirements and often pigeonholed individuals in ways that didn't truly represent their skills, interests, and abilities.
Seeing these issues as opportunities for innovation, we created Clarity Talent Measurement. Our mission is to develop modern, effective, and cost-efficient assessment solutions that can be tailored to organizations of all sizes and industries. Leveraging advanced technologies, we create assessments that are not only accurate but also user-friendly and adaptable.
Through our work, we strive to connect with the human aspect of talent selection, recognizing the unique qualities and potential that each individual possesses. We believe in empowering organizations to make informed decisions that benefit their bottom line while fostering the growth and well-being of their employees.
With Clarity Talent Measurement, we aim to redefine the assessment industry, ushering in an era of clarity, fairness, and effectiveness. We understand that by equipping organizations with the tools to identify and nurture talent effectively, we can make a significant impact on individuals' lives and the overall success of businesses.
The Clarity team consists of Ph.D. Industrial & Organizational Psychologists and experts in higher education. Our experts have unmatched expertise in assessment development and implementation as demonstrated below:
We routinely work with Fortune 100 and 500 companies across the U.S.
Our assessments have been implemented by over 10,000 companies, ranging from small, entrepreneurial firms to corporate giants.
We have partnered with law enforcement and fire service agencies throughout the nation and have implemented assessment programs for hundreds of municipal, county, state, and federal agencies.
Our experts have worked with several well-known professional and collegiate sports organizations during the athlete recruitment and draft process. Our athlete testing instruments provide coaches and scouting personnel with a snapshot of the athletes' mental fitness.
Our team has decades of experience working in the higher education industry. This provides us with a unique and critical perspective in understanding job requirements, knowledge of the hiring process, expertise in educational and psychological testing, and the many facets of the candidate experience and successful graduate hiring programs.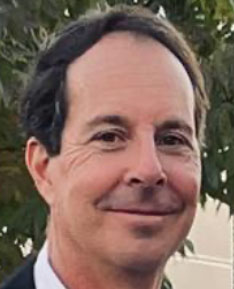 Fred M. Rafilson, Ph.D., Cofounder
Fred Rafilson, Clarity Cofounder, is a nationally recognized expert in industrial/organizational psychology, and organizational and individual assessment. Dr. Rafilson has conducted thousands of assessments for private sector, federal, state and county/municipal agencies. He also serves as an expert for employment litigation cases and works closely with agencies under DOJ consent decrees. Prior to cofounding Clarity Talent Measurement, Dr. Rafilson was the founder and CEO of Industrial/Organizational Solutions, Inc. and Public Safety Recruitment. Fred also served as the Chief I/O Psychologist for several global assessment firms including Aspiring Minds/SHL, HackerRank, and Talview. Dr. Rafilson is a member of the American Psychological Association and the Society for Industrial and Organizational Psychologists. He holds a Ph.D. in Industrial/Organizational Psychology from the Illinois Institute of Technology.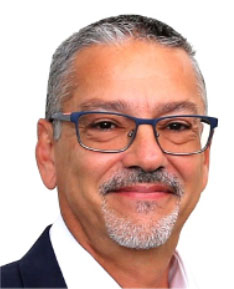 Dr. Jesse Llobet, Elite Profiling System Developer
Dr. Llobet has 30+ years of experience in the development, validation and implementation of leading-edge assessments across all industries. Dr. Llobet is the creative force behind the innovative 'building block" approach to pre-employment testing and the assessments provided by Clarity Talent Management. His experience in employment screening includes having consulted with Fortune 500 companies across the U.S., and his assessments have been implemented by thousands of companies, ranging from small, entrepreneurial firms to corporate giants. Jesse has also worked closely with several well-known professional and collegiate sports organizations during the athlete recruitment and draft process. Dr. Llobet is a member of the American Psychological Association and the Society for Industrial and Organizational Psychologists. He earned his Ph.D. in Industrial Psychology from the University of South Florida.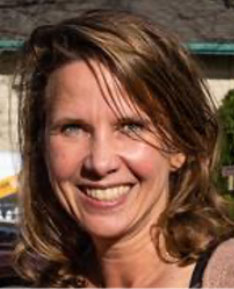 Gail Klein, Cofounder
Gail Klein, Clarity Cofounder, has in-depth knowledge and vast experience in higher education. Prior to cofounding Clarity Talent Management, Ms. Klein spent over 25 years of her career with the University of Alaska system focused on supporting students to achieve their academic goals. She was a recipient of the statewide "Make Students Count" award for a high level of dedication to students. Ms. Klein has a BBA from the University of Alaska Fairbanks.  Gail provides exceptional operational oversight to all aspects of the company including R&D, Marketing, Sales, Customer Service, and Operations.
Clarity's leadership team seeks ongoing advice and feedback to ensure that we continue to lead our industry and meet your needs. To this end, we've brought together a group of accomplished professionals with a wealth of expertise to serve as our advisory board. These individuals play a vital role in shaping our strategy and providing us with invaluable insights that enable us to better serve our customers. We are confident that their guidance will help us continue to grow and improve our offerings, ensuring that we remain at the forefront of the psychometric assessment industry.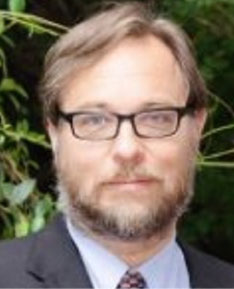 Frank P. Igou, Ph.D.
Frank Igou, Ph.D., brings more than 30 years of academic thought leadership and research to Clarity Talent Measurement. Dr. Igou serves as coordinator of the I/O Psychology program at Louisiana Tech University, and he is currently a professor in the Department of Psychology and Behavioral Sciences. Dr. Igou also serves as a member of the Board of Directors of the International Personnel Assessment Council. Dr. Igou specializes in the areas of test development, psychometrics, research design, statistics, and personnel legal issues. He holds a master's degree and Ph.D. in Industrial/Organizational Psychology from Auburn University.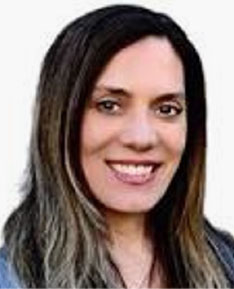 Kasey Harboe-Guentert, Ph.D.
Kasey Harboe-Guentert, Ph.D. brings an in-depth knowledge of cutting-edge psychometric assessment theory and application to Clarity Talent Measurement. Dr. Guentert has served as the Global Assessment & Selection Leader at the Silicon Valley-based tech giants Airbnb and Meta. Dr. Guentert has over two decades of cross-industry assessment, leadership development and HR program consulting experience with focus on tech, finance, manufacturing, pharma, healthcare and call centers. She is an established expert in bias-minimizing measurement and building and implementating legally defensible human resources processes.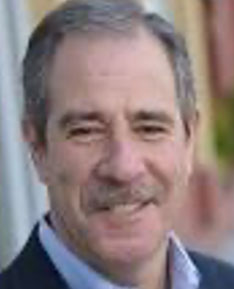 Daniel Fishkin, J.D.
Daniel Fishkin, J.D. is a member of Veritas Corporate Law, P.C., a San Francisco Bay Area law firm that represents private companies, executives, and investors in corporate, commercial and transactional matters. Mr. Fishkin brings Clarity Talent Measurement his breadth and depth of corporate experience in employment and labor law.  Prior to joining Veritas, Mr. Fishkin served as Senior V.P.& General Counsel of House of Blues Entertainment, Inc., a multi-dimensional entertainment company with over 6,000 employees that operates under the brand name House of Blues.
We are vastly experienced in the legal requirements and best-practices of assessment programs and routinely provide expert witness services for high-stakes assessment-related employment litigation cases. We understand the complex EEOC and OFCCP requirements and can work with your organization through all aspects of compliance and documentation. We are committed to promoting diversity and fairness through our assessments.